Couples Therapy Training 2020/21
This course will be led by Christopher Williams, BACP & UKCP, an internationally renowned trainer and couple's therapist working with both Gestalt and Systemic approaches, and by Jane James, a highly experienced practitioner and coach. Bernd Leygraf, from the NAOS Institute, will be teaching a day on Sex Therapy.
This training was originally created and designed by Judith Hemming who drew on her extensive professional experience of working with couples. 
Download the CSC Couples Therapy Training 2020/21 brochure here
Who is it for?
 The purpose of this training is to give participants the opportunity to extend their therapeutic or coaching practice to include working with couples or other two-person systems. It is assumed that participants will already have basic skills in working with individuals, and therefore the course focus is on the shifts and additional skills needed to be of help when working with couples.
The teaching is intended to help therapists and coaches 'see' and work with systems, including the three interacting systems that are alive in the room when working with couples or two-person systems, and the wider and deeper family systems that surround the couple and often emerge and influence in hidden ways.  We draw on both Gestalt theory as a basic orientation, and the systemic constellation philosophy developed by Bert Hellinger. We will also focus on presence, and an understanding of the many common contexts that bring couples into therapy or the issues that arise in two person systems in organisation.
During the 4 modules we will develop…
A basic framework
The intimate relationship as a life journey, connecting two separate journeys.

An understanding of the changing tasks of a relationship over time.

An understanding of the cultural shifts in the institution of marriage.

A look at what a relationship is for, and what intimacy consists of.

Understanding of the perennial paradox between autonomy and communion
The process model of intervening
How a couple 'dance' together in real time in the room. This is a hugely helpful but challenging Gestalt model, and forms the practical basis of the therapeutic work or effective coaching interventions.
Positive framing, even-handedness, phenomenological tracking, setting up practice opportunities.
Systemic thinking and interventions
An understanding of the motivations and action, ways of managing exchange, culture, roles and beliefs, as they develop through personal loyalties and deeper systemic entanglements and burdens.
Moving the therapeutic focus between the present, the near past and the further past.
A basic understanding of the ordering forces that support the flow of love and intimacy and healthy partnership working.
Using the constellation process in the couple's therapy room and healthy partnership working.
Course Dates 2020/21
This course includes 4 training modules. Modules 1, 2 & 3 will be held via Zoom and module 4 will be held in person.
The modules will run from 9.30 am-5.30pm on the following dates.
| | | |
| --- | --- | --- |
|  Module 1 | November 24-26 2020 |  Tuesday – Thursday |
|  Module 2 | January 26-28 2021 |  Tuesday – Thursday |
|  Module 3 | March 23-25 2021 |  Tuesday – Thursday |
|  Module 4 | April 27-29 2021 |  Tuesday – Thursday |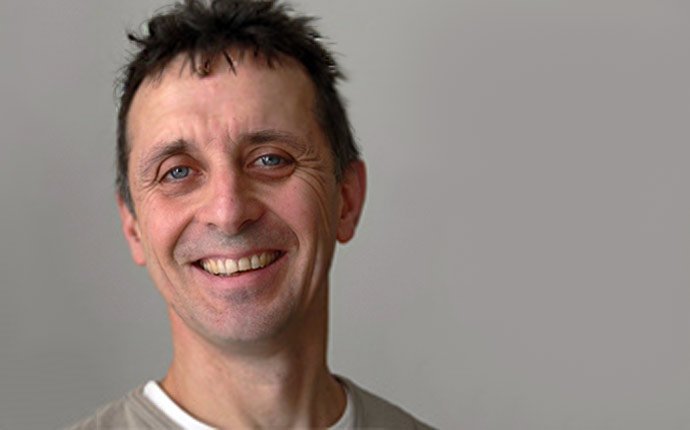 Chris Williams (BACP)
 Director of the Centre and a teaching faculty member. He has been working in the therapeutic field since 1990 and currently works as a Constellation Practitioner, Psychotherapist, Supervisor, Coach and Trainer. He is a UKCP registered gestalt psychotherapist and a senior accredited BACP counsellor, with a well-established practice in South London.
Jane James
A qualified teacher, systemic coach and supervisor. She has worked with constellations since 2002 particularly in the field of families, children and education. She also works with leaders and organisations to catalyse breakthrough and release potential.
Module 4 will be held at:
Hotels
There are plenty of hotel deals to be found online.
If you need more information about travel and accommodation or travelling from an airport, please contact [email protected]
Travel Information
Tube: The nearest station is Highbury and Islington (on the Victoria Line and Mainline). It is a 5 minute walk to the venue.
Parking: Please note that parking in the vicinity is limited.  The Skylight Centre is located in Controlled Parking Zone E in Islington with weekday restrictions on parking from 08.30-6.30pm. For more information about parking: https://www.islington.gov.uk/parking/where-to-park
The course was well planned and delivered. All of the teachers were excellent
I am now more curious as to what is happening at any time between myself and my partner, and between other close couples
The course has made me more interested in couples, in working as a triad and the future of close relationships
The content, pace and exercises were all excellent. The couples that came in provided REALLY useful experiences.
How to Apply for this Training
You do not need to complete an application form to enrol on this training, but if you have not trained with the CSC, we will arrange a telephone interview with one of our course facilitators. The main criterion is that you must have a grounding in either counselling/therapy or systemic constellations.
For further information please email Hannah Cox at [email protected], or call +44 7929 313 976.
Cost
We are delighted to confirm that we are freezing the fee for this course for the fourth year running, plus we are offering a further £150 discount for moving 3 modules online. The full course fee is £2,049. A non-refundable deposit of £400 is payable to secure your place.
However, if you would like to take advantage of our early bird option, your course fee will be £1,849 if we receive your deposit by the 31 July 2020.
A small number of bursary places are available. Please contact us for further details.
Once the deposit is received, the remainder is due by the first module, or by monthly instalments.
Please note: CSC is a Not for Profit organisation and does not therefore charge VAT.